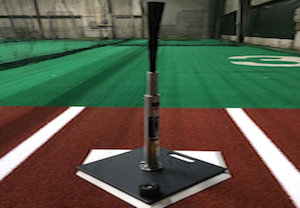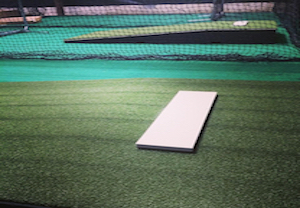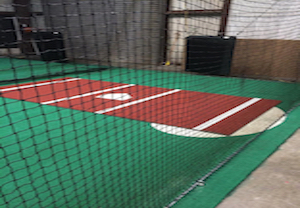 Sign Up Here to be a Texas Oiler!


Email
THE TEXAS OILERS IS A SELECT BASEBALL ORGANIZATION BASED IN THE DFW AREA FOUNDED BY DANNY HAMBLIN AND KYLE HANCOCK. THEY ARE FORMER PROFESSIONAL BASEBALL PLAYERS THAT HAD A MISSION AND AGREEMENT TO GIVE BACK THEIR KNOWLEDGE TO YOUNGER ASPIRING BASEBALL dPLAYERS. THE TEXAS OILERS ORGANIZATIONAL CORE COMES FROM 2 ATHLETES THAT HAVE A PROVEN TRACK RECORD. THEY HAVE ALWAYS AND WILL CONTINUE TO TREAT THE GAME WITH RESPECT AND CONDUCT THIS ORGANIZATION AT A PROFESSIONAL LEVEL. THE CORE VALUES OF THE ORGANIZATION WILL BE BASED AROUND HARD WORK, COMMITMENT, AND RESPECT. AS MEMBERS OF THE TEXAS OILERS, EVERYONE WILL LEARN TEAMWORK AND LEADERSHIP SKILLS. THE ORGANIZATION WILL STRIVE TO TEACH THAT WINNING OFF THE FIELD IS JUST AS IMPORTANT AS WINNING ON THE BASEBALL FIELD.
AS FOR THE DEVELOPMENT OF THE KIDS THROUGH THE ORGANIZATION, THEY WILL ALWAYS PUT 100% OF OUR EFFORT TO BETTER THE SKILLS OF EACH KID. THE DEVELOPMENT OF THE TEAM AND EACH INDIVIDUAL WILL ALWAYS BE A TEXAS OILER MUST. THE KNOWLEDGE OF THE TEXAS OILERS COACHING STAFF IS TOP NOTCH THAT EACH PLAYER WILL DEFINITELY BENEFIT FROM. THE ORGANIZATION WILL PROVIDE PROFESSIONAL INSTRUCTION THAT FOCUSES ON THE MENTAL AND THE "ON THE FIELD" ASPECTS IN THE GAME OF BASEBALL. THE ONE THING THAT WILL ALWAYS BE PROMISED IS THAT THE STAFF WILL PUT FORTH 110% AND WILL BE DEMANDED FROM EACH INDIVIDUAL. 





The Official Home of The Texas Oilers
The Texas Oilers Baseball Club is excited to announce the expansion of our Organization on the east side of the Metroplex as the Dallas Texans Baseball Club has decided to transition and join our baseball family! The Dallas Texans complex located directly off of Highway 30 in Royse City will now be under Texas Oilers leadership and will be known as Texas Oilers - East. The Dallas Texans program has been built on tremendous talent and has created a phenomenal culture over the course of many years. At the youth level, the Texans have established some of the best teams in the Metroplex, if not the state and we are thrilled to have their families and their tradition now a part of ours. 
"We couldn't be more excited about the expansion of our Organization through the tremendous tradition and winning ways that the Texans have created over the years. They believe in our philosophies and vision and have taken notice as to what we have been able to accomplish as an Organization. We knew the talent was there although the thing that spoke volumes to us as owners, was that this Organization had great people and families involved as well. The loyalty that lies here is something that is unseen in select sports these days and we are thrilled to have them as Oilers now", Kyle Hancock/Founder & Co-Owner. 
"Our goal as an Organization is to help mold and develop youth baseball players while also helping them grow as young men. As we have set out to establish a respected name in the industry, this only further cements our vision for the future by having the Texans join us in our movement forward. The standards that have been set here are admirable and are what any Organization strives to have. The leaders of the Texans Organization share in our long-term goals as a program and we couldn't be more excited about what the future holds", Danny Hamblin/Founder & Co-Owner.
Dallas Texans President, Greg Harris also weighed in. "I am truly honored to have had the opportunity to be a part of a committed group of families and volunteers over the past 5 years.  It has been truly amazing what has been built over a short period of time.  The commitment our players, coaches, and parents have had over these years is un-paralleled and is shown through the high level of quality baseball played throughout the area, state and nation by the multiple age groups of this tremendous organization.  With a shared vision of the Dallas Texans leadership and the leadership that the Texas Oilers founders provide, we couldn't be more excited to move into the future with a first class quality organization like the Texas Oilers.  This opportunity will give our players and families a quality place to call home and develop for many years to come."
The Texas Oilers - East location will be managed by Miles Hamblin and Brandon Loy. These two will oversee day to day operations under the Texas Oilers name and will continue our efforts in developing youth baseball players. The Texas Oilers Baseball Club would also like to announce a try-out for the East location this coming Sunday, December 11th lasting from 3:00pm until 5:00pm for ages 7u-18u. Texas Oilers Founders/Owners will be in attendance to welcome everyone. Please visit our website at www.texasoilersbaseball.com in order to register for the East location tryout this weekend! 
Lastly, we would like to acknowledge our current Coaches and Staff that have done a tremendous job for us over the course of the last few years. Without them and their efforts, this would not have been possible. These individuals understand the role that they play in these young mens lives and we cannot thank them enough for the leadership they have provided and will continue to provide. We look forward to seeing everyone this coming weekend and we look forward to the future!
---
Upcoming Events
Spring 2017 Tryouts CLICK HERE!!! 
Texas Oilers - Central (Facility Location/Tryout Information)
When: Saturday - December 10th(9:30am - 11:30am)
Where: Texas Oilers - Central 
Who: Ages 9u-18u
Texas Oilers - Central Indoor Facility 
5210 Grisham Rd
Rowlett, TX 75088 
Texas Oilers - East (Facility Location/Tryout Information)
When: Sunday - December 11th (3:00pm - 5:00pm)
Where: Texas Oilers - East (6515 I-30 Frontage Rd, Royse City, TX 75189
Who: Ages 7u-18u

If you are unable to make the date above please email us at oilersbaseball@texasoilersbaseball.com to set up a private tryout. 
---
Other Upcoming Events (Please Register Through the Camps Tab)
Texas Oilers Hitting League Dates
December 13th, 2016 / December 20th, 2016 / January 3rd, 2017 / January 10th, 2017 
Cost
Rules
1.

       

Games will last 1 hour or 9 innings (whichever comes first)
2.

       

2 players per team (You may sign up as an individual and we will pair you with a teammate if you do not declare one)
3.

       

2 teams per cage
4.

       

5 swings per kid each inning (Swing and a miss counts as a swing) 
5.

       

One parent will score the game while coaches/staff throw and instruct
6.

       

Anything hit off of the top net does not count for any points
7.

       

The coach throwing in the cage awards points and they ARE ALWAYS RIGHT WHEN SCORING! 
Scoring 
Pull Side Net
Back Net
Oppo Side Net
L-Screen
---
Texas Oilers Velocity Camp: 
The velocity/arm care camp will be held at our Indoor Facility in Rowlett and will be offered to the first 24 players that register! Again, this will only be offered to the first 24 players that register! This will be a 4 week clinic that will cover multiple aspects of pitching including high intensity velocity training. Focus areas will be general mechanics, strength training, arm care, injury prevention, endurance and problem solving techniques. The dates will be listed below along with the cost of the clinic.The Texas Oilers would like to announce they will be able to offer great products from Advocare. These products range skincare, weight loss, performance, recovery, wellness, and many more. If you are interested in any Advocare products please click the link below to visit our website.  
Texas Oilers Velocity/Arm Care Dates
December 15th, 2016 / December 22nd, 2016 / January 5th, 2017 / January 12th, 2017 
7:30 - 8:30pm
Cost